Please forgive the pun in the blog title (It's a song by the band Clutch, if you didn't know) but it perfectly sums up the last couple of days. You'll have seen by now my last blog on the numbers we're expecting to face next year in terms of malt pricing, energy costs and CO2. I'm sad to say that we're received one hell of a shock this week with the new electricity pricing from our supplier.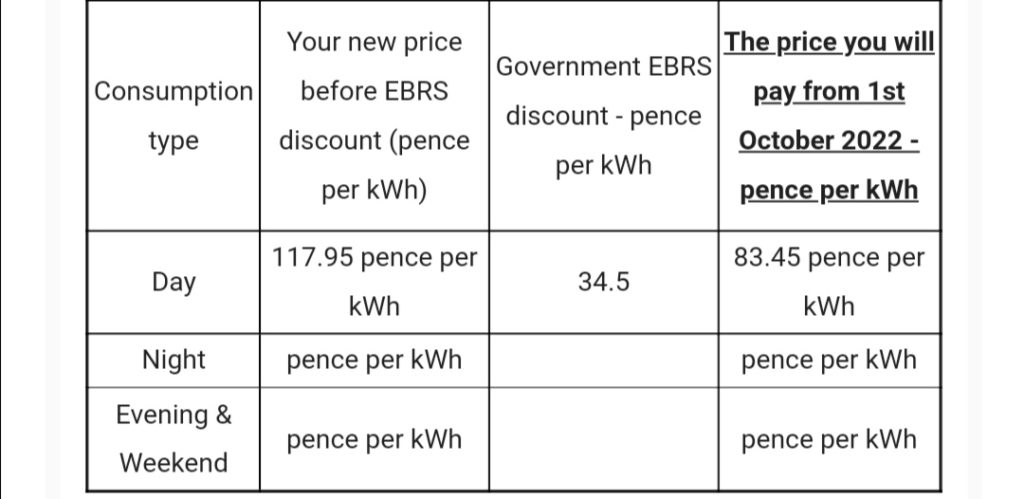 It's more than doubled to 83p /kWh and that's after the government discount. Before it we'd be paying 117.9 pence per kWh. That's one pound more than the rate we initially signed up for in July last year. I'm obviously ruing my decision to take the variable rate but at the time they hadn't risen much and I genuinely thought I'd get a better deal.
Our supplier has also decided to charge us the full 117.9p for the period between 15th September and 30th September because the government discount only comes in on 1st October. I was discussing the impact on BBC Radio Stoke this morning from about 1 hour 52 minutes in if you'd like to listen.
Now we find ourselves in the situation that we have a bill coming in excess of £1200 when we thought, at the worst-case scenario we'd be paying maybe £600. That's just for one unit. Add the increase from last year for our middle unit and we could be looking at something in the order of £1600. Either way we find out exactly how much this Saturday and it comes out of our bank account the week after.
Jacqui, Tom and I are spending some time looking at alternatives in the short and medium term but the reality is that we need a significant uptake in bar sales to cover this increase.
We've been asked how people can help us and we know many of you are facing financial hardship too so please don't skint yourselves (to use a Kentish phrase) on our account. However if you are able to help, here is what you can so.
If you can get to Tom's Come in and buy a drink, bring a friend. Bring two friends. Come and buy a ticket for one of our events. We've a comedy night that's happening on Thursday next week that we will have to cancel if we don't sell enough tickets because we won't be able to afford to pay the acts.
If you can't get into Crewe but live in Alsager, Sandbach or Nantwich remember we do a home delivery service from Thursdays to Saturdays.
If you're further afield and can't get to the bar, why not come to one of our cheese and beer matching nights – the next one is on 9th December – or maybe pick up a subscription box, eight cans delivered anywhere in mainland UK for £35 if you subscribe or £38.50 for a one off.
If you're a trade customer – buy our beer. We can deliver it ourselves in the northwest, you can get it via Jolly Good Beer in the Midlands, East Anglia, London and The South East or you can browse our page on Eebria Trade. Go to our trade customers page for more info.
If we're able to galvanise the support we got during the lockdowns and the go fund me we did when our marqueebo blew down, we'll be ok but I can't help feeling these times are significantly tougher for us all.