Tom's Tap and Brewhouse, in partnership with Crewe based band Bored Adventures, are pleased to announce that £1,145 was raised for two good causes at the Unsigned Crewe Youth Music Festival held at the venue earlier this year.
Venue manager Jacqui Ayling said "Tom's Tap was so excited to hold this event. It was awesome and awe-inspiring to see the talent of the area's young people. We are all looking forward to doing it again next year!"
One of the beneficiaries is Body Positive: a Cheshire based charity with more than 25 years' experience of delivering high quality sexual health and LGBT+ services. With a can-do attitude, flexibility, responsiveness, independence, supportive management and self-development they have a wide skill base, professional expertise, high quality services, and are responsive to the needs of LGBT+ communities.
The other is Restore The Music: a charity passionate about the power of music. Their goal is to put music at the heart of their social impact agenda and give young people equity in their future. RTM recognise that in order to give the younger generation a way to find their voice, music provision which reflects their unique identity must be provided.
Crewe band Bored Adventures were key to organising the event. A spokesperson for the band said "We would like to thank the other bands who agreed to play, it was a great community event and we are looking forward to future Unsigned events with Tom's Tap".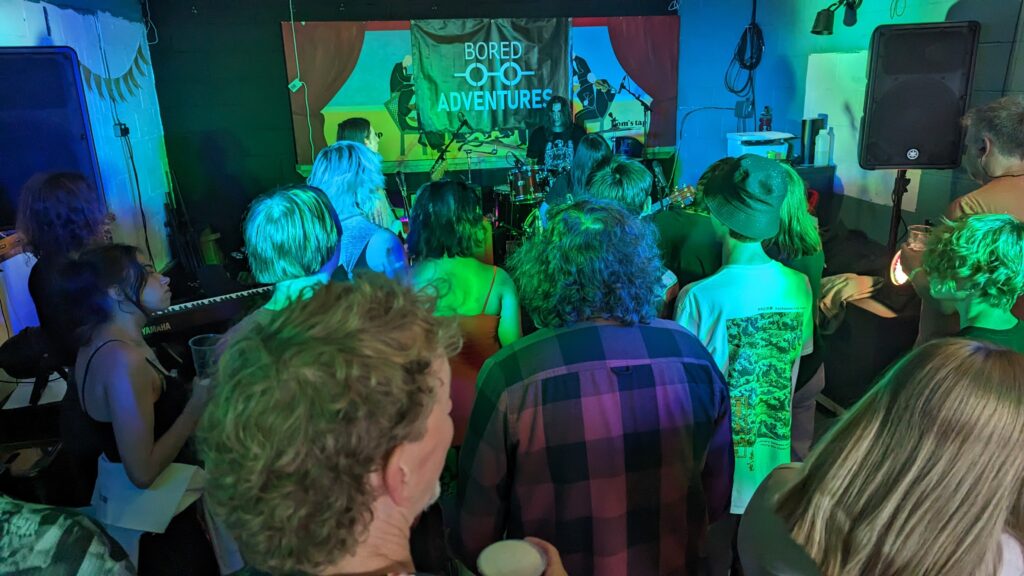 A presentation will be held at Tom's Tap and Brewhouse on the 30th of September at 7:00 p.m.