Four years ago today Jacqui and I were signing paperwork in Redwillow in Macclesfield to buy what is now Tom's Tap and Brewhouse from Michelle. I'm not sure any of us could have predicted what would happen next but here we are four years later still trading.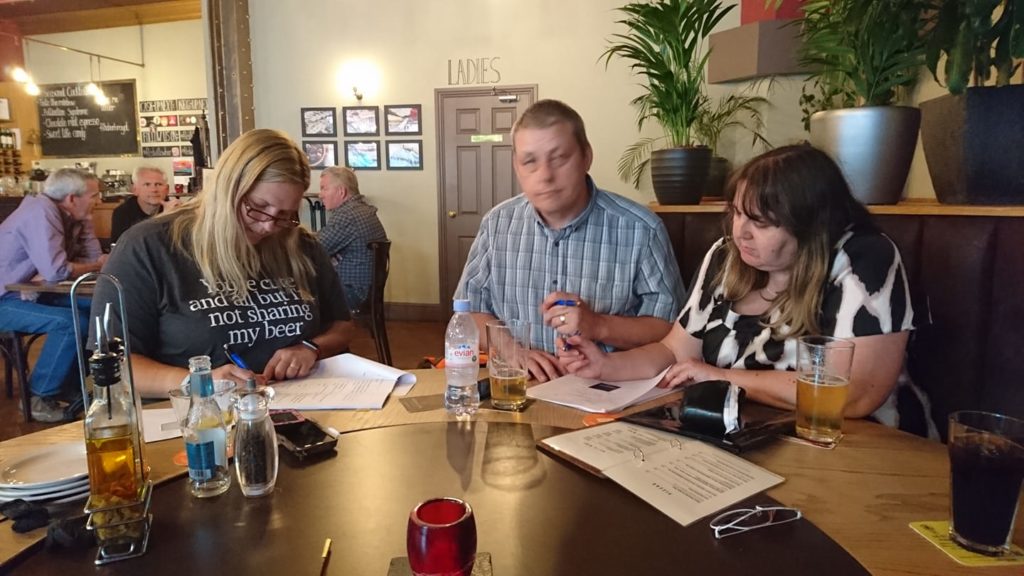 We thought that a fourth birthday weekend would be worth a party but 14th June just happens to fall on a Tuesday when we are closed so we're going to have a birthday weekend party this coming weekend instead.
It's a way of saying thank you to all our regulars who have supported us through the thick and the sometimes incredibly thin. We'd also like to shout out all the drinkers who've found us for the first time recently; welcome aboard, come and have fun times with us.
So, what do we have planned for you? To start with we have a few tickets left for the comedy night on Thursday 16th (tickets here) but we will once again be employing the trailer bar to dispense some guest beers from the breweries who supported us in the early days by coming to collab with us and doing meet the brewer events. Accordingly, we have beers from Top Rope, Runaway, Rivington, Thirst Class and Torrside (we would have had some from Neptune but unfortunately their van was full up).
That is not all; oh no, not by a long shot. I reckon we've been asked at least once a week for most of the time when we've not been in lock down, "do you sell cask beer"? The answer has always been no, not because we hate cask beer, far from it. It is more to do with the fact that I am very fussy about dispense and our cold storage is set to 4c which is too cold for cask. However, during the recent cider festival we realised that the trailer bar held the temperature at around 10 degrees Celsius with the chiller switched off. Therefore, this weekend we will be dispensing cask beer from the trailer bar for the first time. Let's see how it goes and, if it works, (by which I mean we sell out of it) we'll be doing it more regularly.
But there's more. One person who's been a constant almost since we started opening is Martin from the Sunshine Street Food Company. We were his first gig and we can't imagine having a party without him so we're delighted that he's going to be able to join us on Sunday.
Lastly, we'll be continuing with cocktails for the weekend. We'll be mixing both the cider cocktails which proved so popular at the recent cider festival and the daiquiris you know and love.
We can't wait to see you.
Cheers
Sean and Jacqui.