Jacqui and I are really pleased to announce that Rob Chadwick will be joining the team at the beginning of August.
Those who come to the bar regularly will know "Chad" has been helping out in the brewery on his days off for quite a while now as well as doing the odd shift behind the bar. With our regular bar staff Lucy and Nick going back to their "day" jobs in the theatre we realised we could do with some help in the bar as well as in the brewery.
A baker by trade, Chad is used to working odd hours, working with yeast and lifting heavy bags of things, so working in a brewery will present no trouble to him. Customers will also benefit from his wide ranging tastes in beer, he likes and can talk about most styles with the possible exception of saisons.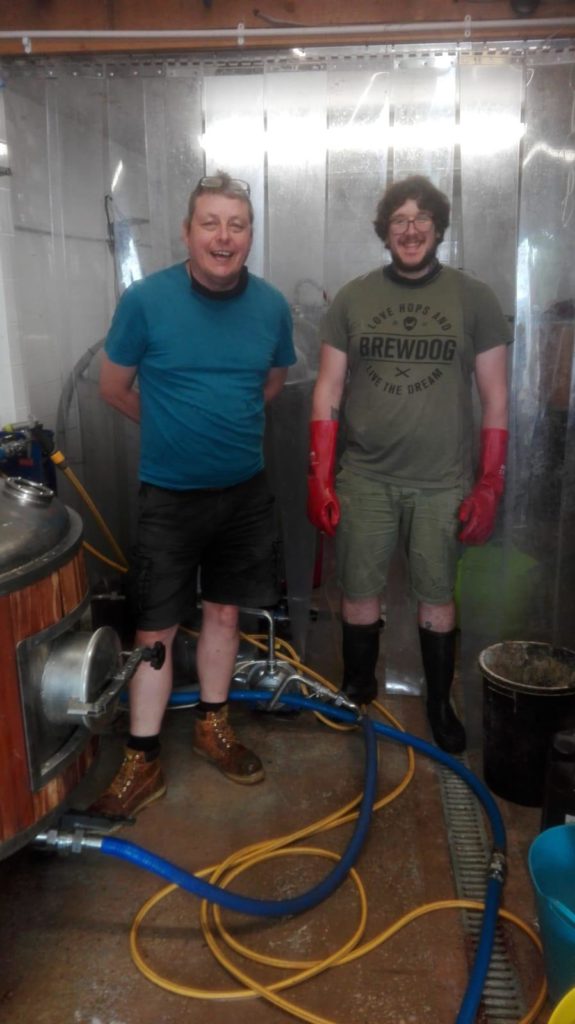 Chad will do a couple of days in the brewery as well as becoming a regular fixture on the customer facing side of the bar. This will allow me to focus a bit more on selling the beer we don't need in the bar into the licensed trade and have a bit more of a day off.
He'll also bring new ideas to the brewery; his first contribution is a raspberry and blueberry Berliner Weisse which we'll be brewing on Monday and Tuesday. We're really excited to see the direction in which he takes us.