Solo singer-songwriters have nowhere to hide; they have to do all the doing and if they don't it shows in all its absent detail. This genre is as courageous as stand-up.
Tom's Tap and Brewhouse on Friday Night (10th November) was a suitable venue for two singer-songwriters: Mara Liddle and James Farmer (aka Tiny Pioneer). It provided good beers and ciders, an attentive audience and an unpretentious yet comfortable and intimate setting for their performances.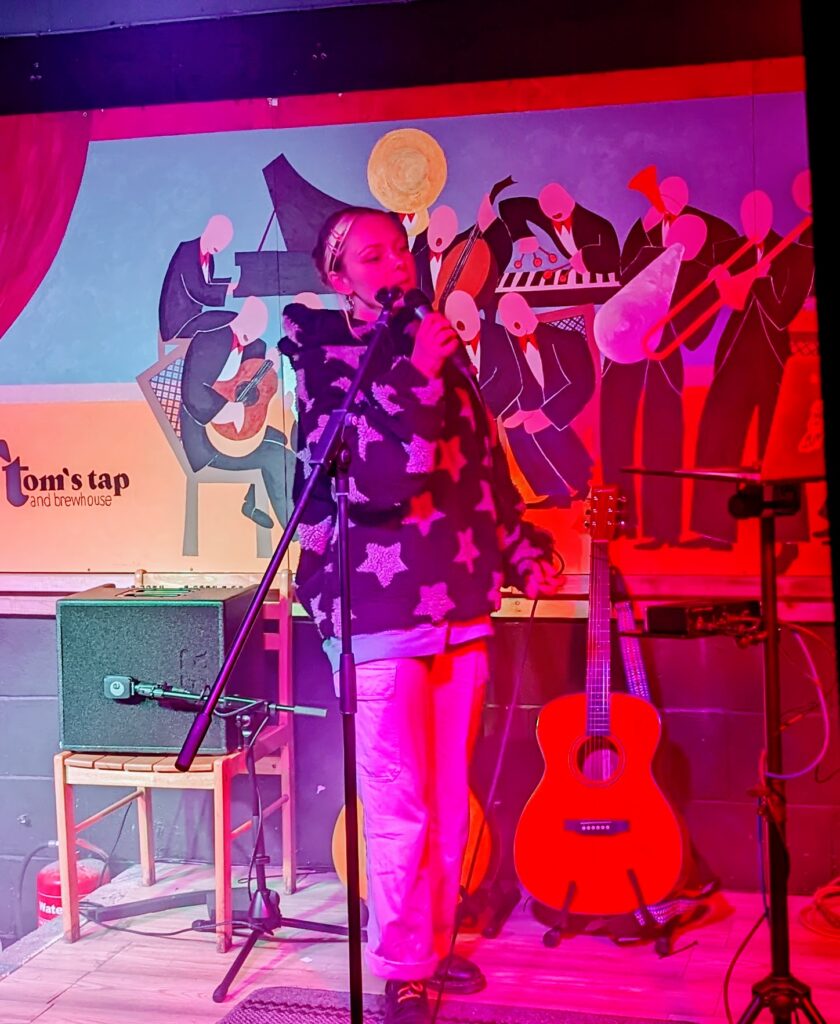 Mara Liddle has rapidly established herself locally and has played headline gigs in Manchester. Her work has the contemporary pacing of fast urban living, with compelling repetitions, the backing tracks ably complementing her live singing. Her performance had vocal purity, was self-assured but skillfully restrained and there were interesting contrasts in pace and rhythm against melody.
James Farmer is firmly positioned in the area, having been associated with local bands such as Baby Silverskins and Jimmy Dammage and as a solo performer. His work is characterised by its narrative power, exciting pace changes, surprising note sequences and novel phrasing. All delivered with technical mastery and passionate commitment. There is versatility and variety in his repertoire, the beautiful love-tenderness and melodic poignancy in some songs contrasting with the raw, uncompromising imagery of suffering in other songs.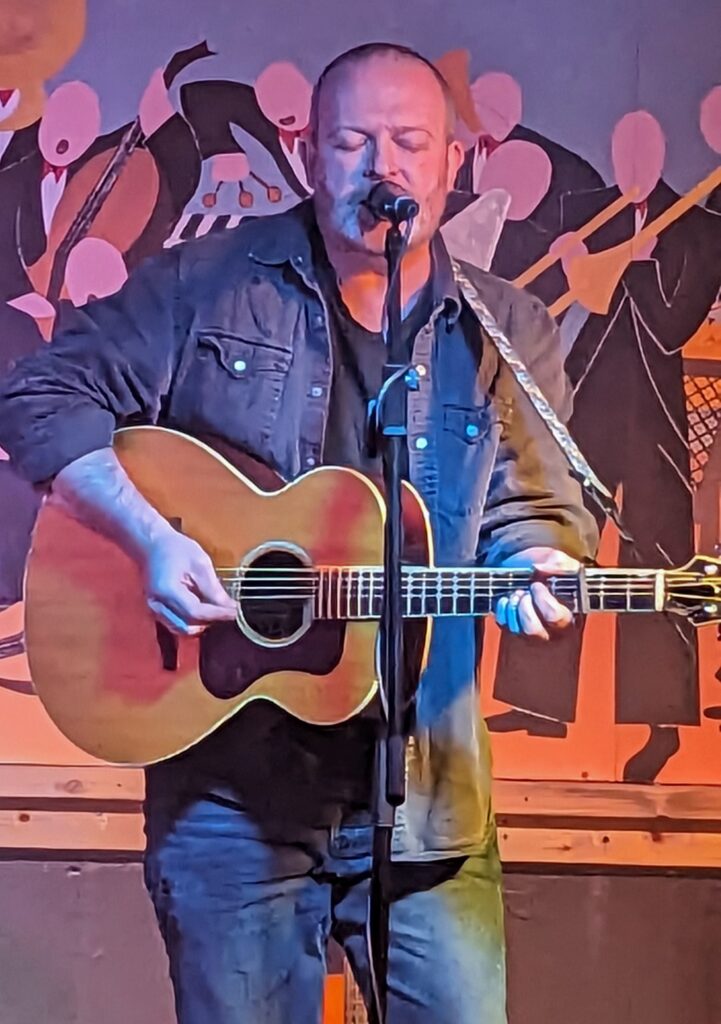 Thank you to Tom's Tap and all those concerned in producing a good evening of entertainment. The tradition of live performance, so crucial to the fostering of creative talent, lives on because of the priorities and vision of these good people.