Beer drinkers in South Cheshire have started to realise that Crewe has a lot to offer in terms of independent craft beer. Those of you on social media might have seen references made to the Crewe Beer Crawl and wondered what it is and how it came about.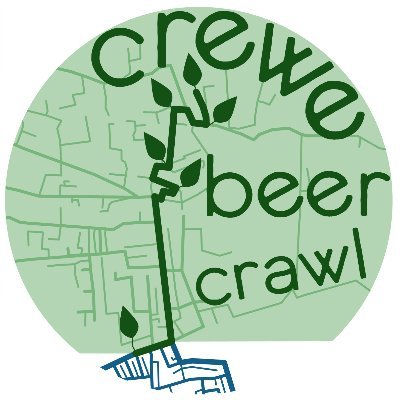 The Crewe Beer Crawl is a collective of independent craft beer pubs in the town linked by good beer. By working together we seek to give beer drinkers in the town a variety of really top quality venues and beers which they don't need to leave the town to drink. We also hope to take advantage of Crewe's excellent railway links to attract beer tourists from the surrounding areas.
Between us there are more than 100 taps of independent craft beer and cider. So where are these pubs and bars?

Ebenezer's
Craft Beer Oasis
Hops Belgian Bar
The Crewe Dog
The Borough Arms
Tom's Tap and Brewhouse
To kick off the crawl we've got something that, we believe, hasn't been attempted in the UK before.
A Town Takeover of all six bars by one brewery. The brewery concerned is Elusive Brewing and the weekend is the 6th, 7th and 8th May. Each bar will have beer unique either on keg or cask (beer list to be published in the run up to the weekend). We believe this will encourage drinkers to sample beer in all six venues.
You can find more information here:
https://www.facebook.com/crewebarcrawl
https://www.instagram.com/crewebeercrawl/